Welcome to the
San Clemente Friendship Center
---
ANNUAL MEMBERSHIP MEETING
NOTICE
SCFC Membership is now Open for New Members

Please Click HERE for more Information
about Becoming a Member
 and access to our
ONLINE MEMBERSHIP FORM


---



For Club News and Upcoming Events




Please Click

HERE
---

The Friendship Center
is fully open for in-person meetings

Come join us in Recovery, Fellowship & Fun
See our
MEETING SCHEDULE
for a Complete List of all our Weekly Meetings
Do you need an in-person meeting but cannot get to one?
Don't worry we've got you covered…
See our
ZOOM MEETING SCHEDULE
for a Complete List of all our Weekly Zoom Meeting


---

Do You Want to Start a Meeting?
Is Your Meeting Looking for a New Location?

The Friendship Center has the following
Day's & Times available 
See the MEETING SCHEDULE page to identify a slot then
CONTACT the board to host your meeting at the Friendship Center


---

The Friendship Center accepts Donations!

There are many ways to Show your Support
Please Click HERE to find out How
THANK YOU!
We are filled with Gratitude for all your Support and Generosity.
You make it possible for the SCFC to continue its Mission of
"Providing a Safe Space for Recovery"


---

Get Into Action 
Get involved, be a part of the fellowship and
you'll understand what it truly means to be
an active participant in life rather than a mere observer!
and
As a long-time member of the SCFC says….
"If you're not having fun in sobriety it's your own damn fault."
Nothing could be more true. 


---
Dr. Bob's Prescription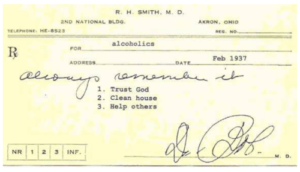 Simple enough that anyone can do it.